In a major announcement, Samsung has stated that mobile online payment services will be rolled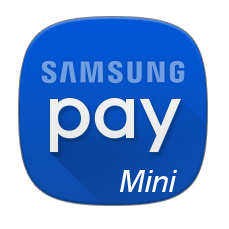 out for non-galaxy Android phones in South Korea. Yes, this app is named "Samsung Pay Mini" and users can avail it in 2017's first quarter. As of now, the exact date is not known, but if it is launched in South Korea, it would be launched in various other markets as well.
This mini version of Samsung Pay can be used for offline as well as online payments; however, this would be restricted only for Galaxy phones and was announced last year in the month of May. Various South Korean cards will be supported including Lotte Card, Hana Card, Samsung Card.
Know more about the app
The app can be secured with a password or a fingerprint. By August 2016, 100 million transactions were recorded by Samsung Pay globally. With the launch of Samsung Pay Mini, there would be a boost in the services of Samsung and along with that, even the brand awareness and online presence will be increased.
In the month of October-December, the South Korean firm had witnessed a great decline in the global market after the issue of Galaxy Note 7 blasts. With this new application, the sales will be considerably increased.
The new service by Samsung would augment the existing payments platform of Samsung Pay through which the debit card or credit transactions could be made with smartwatch or the Samsung smartphone. The rivals of this platform include Apple Pay of Apple and Android Pay by Google.
Previously, Samsung executives had said that these Pay services were being offered to non-Galaxy phones. This would ease the process of online transactions on this mobile platform. However, on Thursday, Samsung announced that this offline pay facility would be restricted only to devices manufactured by Samsung.
Wondering how much profit Samsung is earning from all this? Well, as of now, it is not earning anything from the transactions but very soon, it is expected that the service will offer so much convenience that customers would automatically be pushed towards buying Samsung products.
This would indeed offer a great experience, don't you think so? Nowadays, people prefer online transactions over others and this facility is going to save them from lot of hassles. All you need to do is download the application and carry on the transactions without worrying about anything else; this app is surely going to take the payment methods to the next level.