Do you want to fulfill your dream of having silky smooth tresses? Then you should try out rebuilding treatments at different salons. This will give your strands a smoother texture. People will end up asking how to get silky smooth hair like you. Instead of chemical smoothing, you can also try out natural smoothing. Let us discuss steps for getting smooth strands naturally.
Utilize warm water and cold water combination
When you are washing the tresses, stick to warm water. Warm water helps to open cuticles to allow the seeping of shampoo and conditioner. Always use cold water to rinse. Try to use chilled water to attain that silky, smooth finish and to retain the moisture from conditioners. Chilled water also helps to close the cuticles.
Set up a washing routine
Find a washing routine that works suitable for you. Wash tresses a few times a week. This will help your tresses to stay smooth and silky. The scalp produces sebum which keeps your tresses healthy. Washing every day may remove this nourishing oil which will eventually lead to dryness.
Use sulfate free shampoo
Sulfates are present in many kinds of cleansers such as laundry detergents and dish washing detergents. They are effective in eliminating oil and grease. However, they are too damaging to the scalp. Use sulfate free shampoo for cleansing your tresses. You will get smoother strands without getting rid of the nourishing oils.
Moisturizing conditioners
Conditioners play a vital role in keeping your strands free from tangles. The moisturizing element keeps them smooth and silky. Ensure that the conditioner is silicone free to render a glossy look. Leave in conditioners work well on the dry scalp because they provide extra protection as you do not need to rinse them out.
Wide-toothed comb
Ensure that your scalp is dry when you start to detangle. A wide tooth comb will suit this purpose well without causing damage and excess hair fall. Compared to a fine tooth comb, this comb causes less friction and is gentle on the strands preventing unnecessary breakage.
Coconut oil
Scoop a small amount of this oil in a bowl and warm it. Apply this oil at least once a week to obtain smooth, soft strands. After putting oil comb your hair down to the tips so that every strand is covered. Let the oil sit for a couple of hours. Shampoo your hair to remove oil, and you will get amazing results.
Home remedies cost effective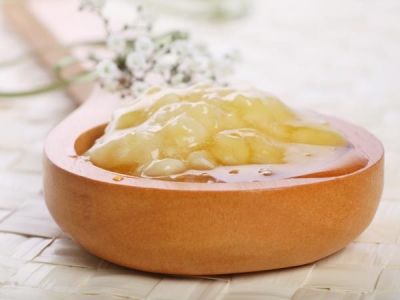 Many professional salons provide conditioning treatments. You may prefer this kind of treatments. The hair masks in salons contain a high dose of proteins that rework on the damaged hair. However, they are very expensive compared to home remedies.