You definitely would find it difficult to properly decorate your Verde Condos to make it as unique as possible. Often times, most people have sought for decorators and have paid huge sums of money to acclaimed professional decorators. If you want your home decor to look as simple and as unique as possible, then this article will definitely be of help to you. We will mention some of the best ideas you could use to decorate your home and make it as unique as possible. These ideas include;
The entry
The entry point should be the first place you decorate as it would be one of the first places your guests would definitely be looking at.
Lighter tones
Generally, we all know that lighter color tones help to expand the room visually. This thus makes the room bigger. Darker hues are bound to make the home appear a little bit compact. This definitely means that you have to go for lighter tones. This might include; lighter paints and designs. So endeavor to stick to colors that are cream, pastel, neutral and grey.
Glass pieces
One of the things that are bound to make your room appear classy and well decorated. Mirrors could prove to be very good room extenders. These glass pieces are able to extend the like of vision of the home. They also allow the room to light naturally through the use of glass tables, glass chairs, interior walls, cabinet doors and other necessary home needs. To make your home look as unique as possible, it is important that you use more glass pieces as they are able to make the home look classy.
The color theme
A color theme that is unified could help bring the room together. As a unique home decor, you can create or design a consistent home color theme throughout the entire rooms of the home. You could use various shades of the exact color theme as well as complementary colors to avoid a dull or boring uniform appearance or look.
You could decide to add pieces with stories
Styling your condo with certain personal items and pieces could make your home as comfortable and unique as possible. As an idea, you could decide to add personal items or touches that come with several stories and illustrations. It is important that you need the item to not be more than about three pieces in each room to ensure that you do not overcrowd the room with many of these personal styles and touches.
Ensure to display appealing and worthy contents and items
For your home especially in your kitchen, it is important that you only display items that are appealing and worthy to look at. This is one of the oldest tricks and it is sure to help to give you condo this unique and amazing decor. You could start off by displaying fabulous items that are sure to catch the eye of guests. Some of these items could be; sleek knife holders, elegant and good looking food keepers, quirky mug tree. Items like the food keepers would be best left at the counter and would help give the kitchen this organized and appealing feel.
Add warm touches
Adding warm touches would definitely turn your ordinary condo into beautiful Prestige Condos something that is unique, cosy and effortlessly attractive. Home items like; chandeliers and comfy deep sofas would definitely be adding enough warmth and timeless touch to your home. Asides these items that were mentioned, there are other warm touches you could apply to the home. These items are sure to make your home look unique and appealing.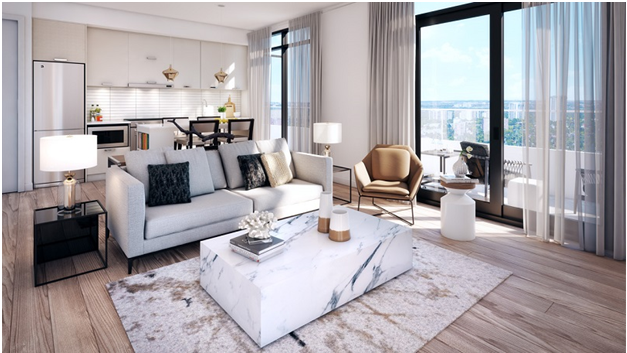 You could decide to add plants
Asides that live plants have various health benefits, they are also able to make your ordinary condo look more cosy and appealing to the eyes. These live plants are able to bring in pop colors as well as help freshen the indoor air. They also make your home smell and look nice. You will find it interesting to know that these plants are not hard to maintain. They add green bright flowers as well as amazing patterned succulents.
You have to remember that it is often times better when it is smaller
It is often said that the smaller the better, this is exactly true for condos. For example, why would you decide to get a queen sized bed when you could opt for a double bed that is at the same time comfortable. Also, if you are not more than two living in the condo, then it is advisable you do not opt for the two sitter dining table. Another unique decor idea you should take to heart is to let go of bulky pieces that make up the home.
Endeavor to maximize the natural lights
As mentioned earlier, lights are sure to make the room look brighter and larger, so it is important that you maximize the natural lights in your condo. Generally, condos are able to optimize the lightings, thus definitely meaning that glass walls, windows, heavy curtains are ever present. To make your home decor look as amazing and as simple as possible, endeavor that you do not obstruct natural lighting through windows, glass walls, funds or even the furniture.
Ensure that you dress up the windows
It has been known that windows are key features of condos. It is one of the main channels of natural lighting which is of great importance to the lightening up of the home. Residents and visitors are oftentimes drawn to this. Endeavor to highlight your windows because they are referred to as the condo's decorators canvas. It is advised that you highlight your windows with the right curtains as well as other necessary items.
These are a few of the ideas that are sure to help you give your condo this amazing and unique feel. Also, this decoration ideas would also help make your condo look unique.