If you are still not acquainted with Instagram, it is high time you understood what Instagram is all about. Instagram is primarily picture-sharing social media platform. However, it is not simply a platform for photography lovers to share images of scrumptious breakfast; it has proved to be a powerful marketing tool for numerous businesses. Freelance web designers are always on the lookout for fresh new assignments and this is the right platform to showcase your work and attract new clients. Your work would get a tremendous amount of exposure to a much wider audience as Instagram enjoys over 1 billion monthly active users.
Instagram is the marketing hub for almost everyone right from startups and small business owners to graphic designers, artists, web designers, photographers, and more. The best thing about this thriving platform is that everybody can use it. But what if you are simply not able to reach your target audience? Do not lose heart. There are several ways of increasing your engagement organically and reaching a wider audience. Here are certain pro tips for boosting your Instagram account.
Choose & Use the Right Content
Content is the first and most important thing to keep in mind while boosting your Instagram account. Online marketing is certainly all about content. Content surely is the undisputed king. Irrespective of the fact whether you are a freelance web designer or a corporate house, you must necessarily concentrate on generating high-quality content for your target audience. There are several ways how web designers could take maximum advantage of this popular visual platform.
Create a Powerful Visual Style
Consider Instagram as a gorgeous digital magazine. This implies you must share content that is similar in vibe or style. This way you could stay well ahead of the competition and your post would be standing tall among the rest in the Instagram feed. You can gain instant Insta-fame and others users would recognize you. Try sticking to the same genre of pictures to create quality and consistency so that your followers for Instagram would know what exactly to expect from you. If you are a web designer, you must stick to stunning pictures of some of your work, share website pictures of your clients. Moreover, to create a sense of uniformity, you could crop your pictures the same way, consider using the same filter, or use the same color theme across all your photos. Your pictures must convey clearly your brand message, what are you all about, and establish your brand identity. In case you are a budding web designer, nothing could be a better platform than Instagram for building and establishing an environment for your web design business.
Be a Perfect Brand Ambassador
You must necessarily align your voice perfectly with your brand. You must try to be the real you. Today, consumers have become very clever and are able to sense marketing jargon at the slightest hint. You must not consider trying cheap parlor tricks or sleaze in your attempt to sell to them. This would certainly not work with the modern consumer and all this could even prove to be counterproductive. You need to put in a considerable amount of hard work and dedication to create a casual yet uniform tone on the social networking landscape.
If you are able to align effectively with your specific brand identity, its mission, as well as, vision and address all your potential customers and existing clients in that voice, it will be generating goodwill for your own freelance web design business. Remember goodwill culminates in trust and then trust helps in fortifying bonds and building robust and lasting relationships. You must try to clearly understand what exactly your customer is looking for and the ways how your product or maybe your service would be completely transforming their lives.
If you are already having a scintillating website you must mandatorily align your voice effectively with Instagram for matching or complementing your website's tone. The most crucial thing to keep in mind is to actually find your voice moreover, invite your esteemed customers for engaging with you. You must understand clearly who you are interacting with and know the effective ways your web design business could ultimately help them.
Boost Active Interaction
Do not be scared of letting people know precisely what you are looking for. Tell them what actually you have been wanting from them. This could be effectively achieved by including a clear CTA or call-to-action such as, 'double tap if you are feeling this way.' The most important thing is to make sure that your target audience is comfortable with the idea of interacting and engaging with you in a number of simple and convenient ways.
Use Hashtags to Achieve Critical Mass
Tens of thousands of posts are put up on Instagram every minute. The odds of your post being noticed by a significant number of users purely by chance aren't great, which means you will have to make a new best friend who will get you those views, and that is the hashtag. As most social media users know by now, hashtags are words or phrases preceded by a pound symbol (#) that are used to describe and categorize content on sites like Instagram, Twitter, Facebook, and YouTube. They are completely free and make it very easy for new people to notice your content.
Hashtags offer a lot of power to users who can master them, but they are far from infallible. There are a significant number of ground rules set up by Instagram that you must follow, the fundamental one being relevance. If you slap on 20-30 hashtags which are completely unrelated to your content in the caption, the platform's intelligent filters will definitely flag it as spam.
Keep your hashtags short, relevant, catchy, and memorable and you are definitely going to catch a lot of attention in time. They boost visibility and engagement and let you reach more users than ever before. You can use a resource like Hashtagify to understand which tags work and which don't, and then utilize them as you would keywords in SEO. The best way to learn is to try, so don't be upset if you fail initially.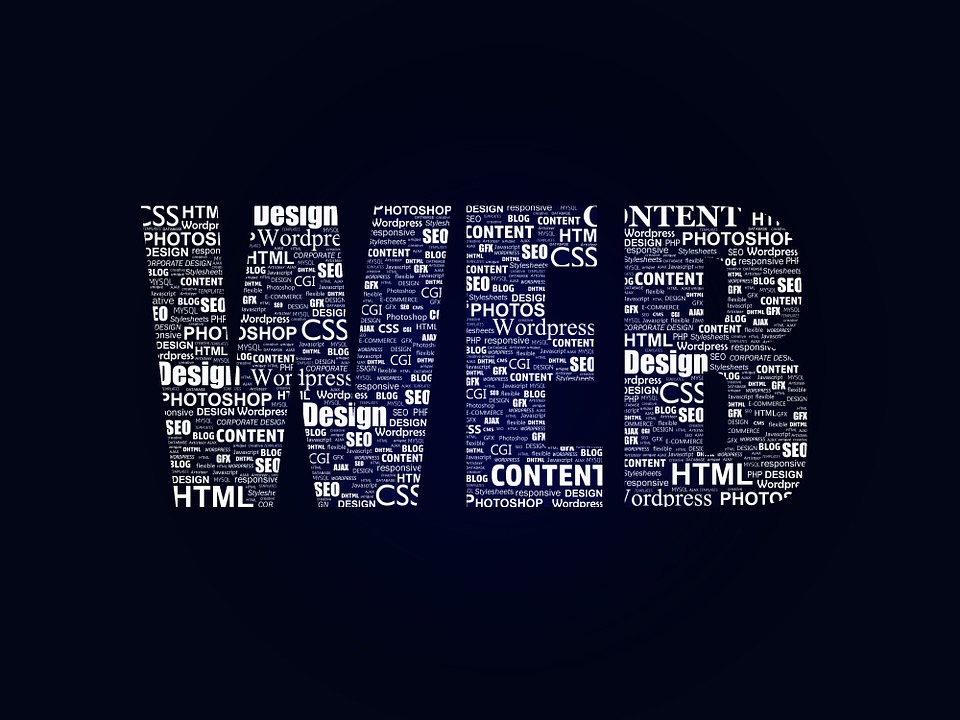 Cross-promotion for Obtaining Followers
You must keep both your website and your Instagram account in your mind because the objective is to wisely harness the power of both the platforms for boosting your web design business. You may incorporate a link directly to your precise Instagram account that directs you to your business website. This would certainly help in connecting your Instagram followers and website visitors. Needless to say, you must consider connecting all other social media profiles to your business website.
Conclusion: Remember to Engage
Your community deserves love, and it demands it. A brand that does not engage with its followers will soon see its followers seek greener pastures elsewhere; which is why you need to interact with them. This makes them feel important and genuinely appreciate your efforts, not to mention the fact that they will willingly want to engage with you. Social media management fundamentals dictate that you can't just issue announcements out of the blue and sign off- the brand must be perceived as friendly, even relatable. It is a good idea to engage with them through Q&A sessions, quizzes, giveaways, and other contests. Take the time to reply to some followers, all if your follower base is small. Set reminders to check your comments and mentions periodically, and throw some likes and emoji into the mix.
Author bio –
Daniel Mattei is a Professional writer. He has written many articles on Social Media. He is quite experienced in the field of web marketing as well as website designing. He can help you to get more followers for Instagram to increase the revenues of your business.