Education today has become a significantly expensive affair. Consequently, education in an Ivy League college in a foreign country involves a financial consideration. Undoubtedly the students' futures are assured, but the preparation thereof needs a lot of thought on the part of their parents.
How much does a degree in a reputed foreign university cost?
For instance, the average cost of a degree in a reputed university in The United States of America can go up to Rs. 60 – 80 Lakhs. So, a Loan Against Property for Higher Education is one of the most viable alternatives to fund such a lump sum.
Apart from this, there are specific vocational disciplines which must be pursued in countries that are known for that particular field. For instance, 'studying fashion in Paris'. A fashion course in Paris involves a cost of approximately Rs. 90 Lakhs.
Such substantial financial requirements often fall beyond the sanctioning capabilities of most loan options. Therefore, a loan against a property for higher education becomes the only viable means of funding.
Why Opt for a Loan Against Property than going for an Education Loan?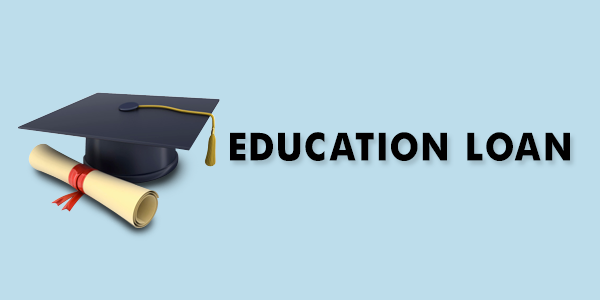 A loan against property provides a much higher amount than an education loan. Such a loan can provide amounts as high as Rs. 1 Crore for salaried individuals and Rs. 3.5 Crore for self-employed professionals. Further, financing institutions will ask for collateral to provide more substantial funds. Hence, a lower Interest Rates on Loan Against Property for higher education serves as an advantage for both lenders and borrowers.
On one hand, lenders can provide the amount required against the security of a property. Borrowers, on the other side, get their desired amount at lower interest rates.
Are there any other Benefits for Opting for a Loan Against Property for Higher Education?
A loan against property has a longer tenure as compared to other loans. The average tenure for a loan against property can be up to twenty years. This means that repayment for such a loan becomes easier since amounts for repayment are divided into easily payable installments over a more extended period.
Therefore, the students can take over the responsibility of repayment once they're employed. After pursuing such elite courses, students get engaged with reputed organizations at sizeable remuneration packages. Nevertheless, repayment of such loans becomes more comfortable, when they undertake the responsibility.
What if the Applicants Opt for Foreclosing the Loan?
In case the applicants find their income substantial to close the loan before the tenure ends, they can conveniently do so. In addition to that, there are no prepayment or foreclosure charges levied by financing institutions, if applicants choose to repay the loan before the expiry of the tenure.
Who must an Applicant approach for a Loan Against Property for Higher Education?
Applicants can always go to reputed financial institutions for such a loan. Also, such institutions provide their clients with pre-approved offers. These offers reduce the time taken for sanctioning the loan making the application process simpler. Pre-approved offers are available on home loans, personal loans, business loans, various financial products and services with EMI financing.
Should Applicants have any Additional Considerations while Applying for a Loan Against Property Higher Education?
Before applicants decide on opting for a loan against property, they must be sure of their loan against property eligibility. For this, in turn, they must be decisive on two fronts.
They must prepare with prudence. Meaning, they must be sure if they're willing to put their property on the line in case they fail to repay the loan amount.
Their incomes must be sufficient to cover the loan repayments in due course. In cases where they're taking a loan against a property to fund higher education for their children abroad, they must be sure of the prospects of the course. A secured future would enable them to repay the loan when they're ably employed.
Furthermore, applicants must also be aware of the dos and don't of opting for a loan against a property to fund higher education. It is always wise to opt for a financing avenue for education after giving careful thought to all aspects of availing the funds.