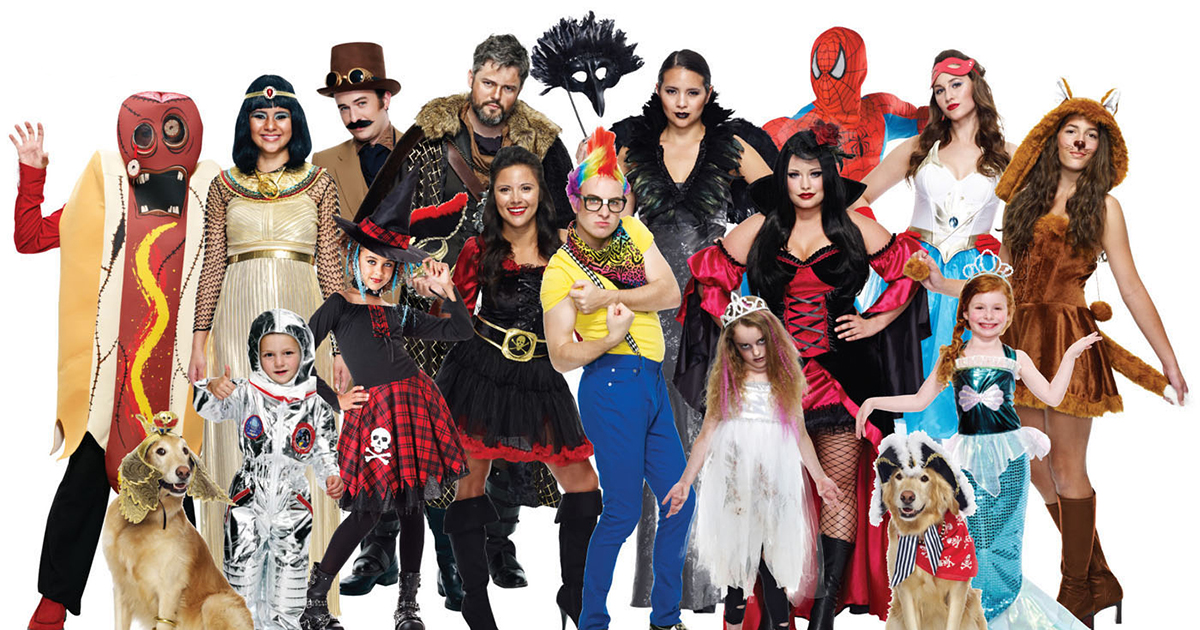 Have you been drained off all the Innovative Halloween costume ideas? Fret not as you can have some quirky costumes to scare the souls out. All you have to do is put together a very ingenious disguise for Halloween with the most minimal materials and efforts. The ones that shall be discussed beneath are not just super easy to be to be made, but you can pull them off with great style and be the last grizzly bear. Here are some very out-of-the-box ideas to live up to your Halloween nights.
A helmet cat
A costume that has you wearing the helmet shaped like a cat can be quirky. The helmet that you shall be wearing is carved out of color printed basketball. You can always the salvage the fur from your old stuffed toy. Thus with this, your favorite internet meme also becomes your favorite costume for Halloween.
The death star
For all the expecting mothers who feel that you may miss out on the Halloween fun all because of your baby bump. Well, you indeed do not have to as you can sport it in style. Making a death star costume with the round belly in the middle can be your best gig. The round paunch can be your death star with a dress all black with attached wing feather resembling small x.
Headless Marie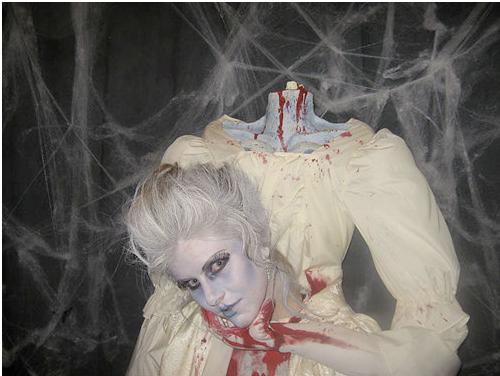 The idea was that of a decapitated body with the head missing and a hand holding the head. This can turn out to be the most head-spinning idea for Halloween. The dress has to be much more raised above the neck to give a sense that the head is hanging down with fake blood paint all over. This is quite a scary and morbid one at the same time.
A portable toilet costume
You have to imagine this one to get to be creative..a makeshift cardboard bathroom that is attached to your body and gives the feeling that you are seated on your toilet seated is bizarre. It is also the most refreshing idea of a costume come lavatory that is going to make people swoon all over.
The white walker
When it is costumes, you can always take some cue from the television where the costume and make-up of the white walkers are inevitably going to scare many. All you need is loads and loads of white paint and artificial skin with graphic make-up to pull off the look.
A spooky celebration
Every year this spooky holiday of Halloween has people dressing up in the quirkiest costume to scare each other. Despite the looks being ghastly, they are all meant in good spirit. This day is all about disguising and being the exact opposite of what you are on this very day by welcoming the day with music and laughter. Hence with the grand costume ideas, you are sure to make heads turn. It is in these times that Halloween is not limited to pumpkin carvings but has turned out to be even more. You indeed do not have to spend a fortune to welcome this day, in fact, it is just about thinking uniquely.